Surface Grinder Machines
Hydraulic Surface Grinding Machine
₹ 4,80,000
Category : Workshop Machine
Color : Gray & White Combo
Max. table size : 225 × 450 mm
Surface grinder motor : 1 Hp
Power pressure motor : 1.5 Hp
Coolant motor : 0.17 Hp
Cross feed motor : 0.25 Hp
Weight : 900 Kg
Separate us from others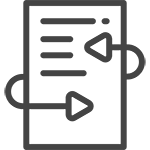 Base:

The Machine is Built of

Heavy duty cast iron with high-Grade cast iron base

hand Scraped to fine tolerance to Achieve highest Accuracy.

We have designed it in a way to make

easy movement

of slides.

Weight of our machine base is around

300 kg

.

 

Wheel Head :

The Grinding Wheel spindle is

hardened & Grounded.

The Spindle Runs in

Precision angular Contact Bearings

and driven by flange Mounted Motor through

Flexible Couplings.

It ensures

free service

for a long life.

 

Micro Feed System :

Vertical Grinding wheel Slide Movement down at right side in the body.

The Vertical wheel dial least count in

0.01 mm.

and Micro feed least count in

0.002 mm.

 

 Cross feed:

The cross feed is through a lead screw and nut.

The automatic cross feed at every reversal if the table is provided through engaged with gear mechanism and feed controlled by a solid state electronic system.

The cross feed is infinitely variable to get desirable accuracy and surface finish.

 

Grinding Wheel Spindle:

The grinding wheel spindle is mounted on Prelude greased super precision angular contact

anti friction bearing

.

It ensures  

trouble free

function for long time.

The spindle is directly driven by flange mounted motor through flexible coupling.




 

Hydraulic System:

We are giving hydraulic power pack as a

standard/free

in our machine.

It is attached separately with

24 DC Pilot Operated Solenoid Valve.

 

Turcite B-Coated :

The speciality of This Surface Grinder is that all table guideways are coated with

Turcite B

.

Turcite B Coated prevents from

Jamming, Skidding, low friction,

etc.

It ensures

long life

of guideways and also made machine more accurate.

 

Auto Lubrication System:

In our BANKA surface grinder there is

auto lubrication system

, which provides machine long life and maintain accuracy.

All moving

surface and rotating parts

are continuously lubricated by auto lubrication system.

Generally, we are giving this lubrication option as a

standard

, while other manufacturers are giving it as a

extra

cost.
Helps you to find your goal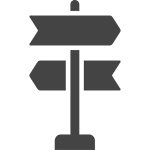 Capacity

Max. table size

225 x 450 mm

Max. longitudinal travel

500 mm

Max. cross traverse

225 mm

Max. spindle center height above table

275 mm

Max. table speed

14m / min

Power cross traverse

MM / Min

Auto cross feed table each reversal

0.5 – 5.0 mm

Least count of vertical feed handwhee

0.01 mm

Least count of micro feed

0.002 mm
Grinding Head

Size of grinding wheel 

(Dia x width x Bore)

200 x 13 x 31.75 mm

Spindle motor

1 HP

Speed of grinding wheel

2800 RPM
Spindle Speed
Working pressure
10 kg/cm2
Permanent magnetic chuck

200 x 450 mm

Hydraulic motor
1.5 HP
Tank capacity
40 ltrs
Innovation with a Purpose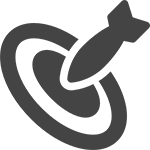 CAPACITY
Model
H-1
H-2
 Max. table size
 225 × 450 mm
 300 × 600 mm
 Max. longitudinal travel
 500 mm
 650 mm
 Max. cross traverse
 225 mm
 305 mm
 Max. Spindle centre height above table
 275 mm
 275 mm
 Max. table speed
 14m/min
 14m/min
 Power Cross Traverse
 MM / Min
 2000
 Auto cross feed table each reversal
 0.5 – 5.0 mm
 0.5 – 5.0 mm
 Least count of verticle feed hand wheel
 0.01 mm
 0.01 mm
 Least count of microfeed
 0.002 mm
 0.002 mm
GRINDING HEAD
 Size of grinding wheel (Dia × Width × Bore)
 200 × 13 × 31.75 mm
 200 × 13 × 31.75 mm
 Spindle motor
 1 hp
 2 hp
 Speed of Grinding wheel
 2800 rpm
 2800 rpm
HYDRAULIC SYSTEM
 Working pressure
 10 kg/Cm2
 10 kg/Cm2
 Permanent Magnetic chuck
 200 × 450 mm
 250 × 600 mm
 Hydraulic motor
 1.5 hp
 1.5 hp
 Tank capacity
 60 liters
 60 liters
Lead us to serve more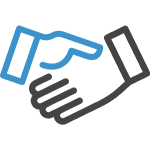 Standard Accessories :
Permanent magnetic chuck,

Balancing stand & mandrel,

Diamond dresser with holder,Lubrication pump

Toolkit ,One – grinding wheel with flange

Electric control panel,Hydraulic system
Optional Accessories:
Coolant equipment
Machine lamp (230 v AC)
Wheel flange unit