Surface Grinder Machines
Hydraulic Surface Grinding Machine – 400 X 1000
₹ 21,48,775
Max. Table Size 400 x 1000
Max. Longitudinal Travel 1075
Max. Cross Traver 450
Max. Spindle Center Height above Table 750
Size of Grinding wheel 250 x 25 x 76.2
Power of spindle motor 3
Speed of grinding spindle (RPM) 2800
Separate us from others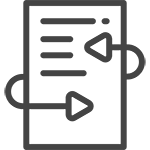 Special Features
Longitudinal Movement
The longitudinal movement table drive with separate hydraulic power pack kept aside the machine base and with solenoid operated control valves and is provided with reversal cushioning devised facilitated soft reversal of table. The hydraulic cylinder is provided with effective damping at both the ends as a safety device.
The table rapid positioning is possible with JOG buttons. Table guide ways are one V and one flat with TURCITE -B lined and automatic lubrication system is provided. table speed is Infinitely variable -Lowest from 5 to maximum up to 15 m/min selected suitable as per table size the spindle center above table is 400 MM and higher Spindle centre above table is offered as extra features against extra cost.
Grinding Wheel Head
The Spindle CARTRIDGE is assembled with IMPORTED SUPER PRECISION BEARINGS grease packed with IMPORTED GREASE for long trouble free service .the column guide ways are fully protected against ingress of dust or coolant water with bellows. The size of grinding wheel is 200x20x31.75mm Bore selected as per machine model: spindle motor has enough power for higher metal removal rate.
Central Lubrication
The central lubrication is given prime Importance along with TURCIET LINING T to Guide Ways. In Machine, AUTO LUBRICATION is provided in longitudinal and cross feed guide ways, vertical feed ways.Screw / nut and gearing mechanism are provided with hand pump lubrication offered as standard features or motorised lubrication – offered as an extra feature at Extra cost.
Safety features
All they safety devices are incorporated in all three movements to avoid accidents or damage to assemblies as per international safety norms. Manual movements have a provision of interlocking with power movements to safeguard operator and machine assembled.
Helps you to find your goal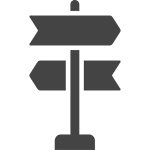 TECHNICAL SPECIFICATION
CAPACITY
 Max. Table Size
 400 x 1000
 Max. Longitudinal Travel
 1075
 Max. Cross Traver
 450
 Max. Spindle Center Height above Table
 750
SPEED AND FEEDS
 Max. Table Speed
 18 m/min
 Power Cross Traverse
 1000 mm
 Auto Cross Feed at each Table reversal (infinitely variable)
 0.5 to 10 mm
 Least Count of vertical feed head wheel
 0.002 mm
GRINDING HEAD
 Size of Grinding wheel
   250 x 25 x 76.2
 Power of spindle motor
  3
 Speed of grinding spindle (RPM)
  2800
HYDRAULIC SYSTEM
 Working Pressure (Kg/Cm2)
 20
 Motor
  5
 Tank capacity (Ltrs)
 75
Innovation with a Purpose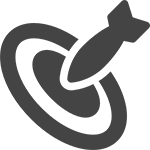 The working table executes only longitudinal movements, This ensures full contact and support from the machine bed, even in the table limit position. V and flat guide ways are laminated with Turcite'B'to guarantee smooth table movement regardless of the load on the table.
The column carries out only cross feed movements, this guarantees uniform contact between the column slide and machine bed in any column position. The column slide is guided by box type Turcite 'B' laminated ways, hand scraped to obtain smooth stick-slip free movements.
Vertical slide ways and the grinding wheel, creating a perfectly perpendicular movement of the spindle in relation to the working table, The housing construction is also designed for better rigidity.
The cartridge type spindle is supported by class 7 super(CP4) precision angular contact ball bearings, preloaded and select-fitted into spindle cartridge. This will guarantee a maximum run out of 0.002mm for stable and accurate grinding, All the spindles are assembled at Prayosha skilled and experienced technicians in temperature-controlled clean room. The result is a spindle that will provide years of trouble-free service with minimum temperature changes, noise or vibration
Lead us to serve more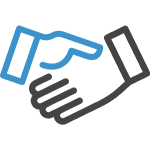 Standard Accessories :
Grinder Wheel
Grinder Wheel Flange Unit
Table Guard
Set Of Wrenches
Hydraulic System
All Internal Wirings And Control Gears
Table Mounted Wheel Dressing Block
Electronic Components used Machine From Reputed Mfg. Like