Surface Grinder Machines
Hydraulic Surface Grinder M 3060 A-Plus
₹ 6,78,000
Longitudinal table travel 620 mm
Cross table travel 325 mm
Safety load to bench (in max) 150 kg
Table size 600 x 300 mm
T- solt 14 x 1 mm x no.
Bench speed 3-23 m/min
Cross auto feed 0.02mm/div
Separate us from others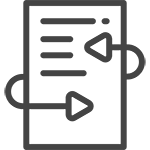 Longitudinal table travel 620 mm
Cross table travel 325 mm
Safety load to bench (in max) 150 kg
Table size 600 x 300 mm
T- solt 14 x 1 mm x no.
Bench speed 3-23 m/min
Cross auto feed 0.02mm
Helps you to find your goal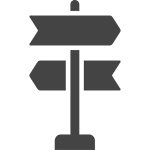 | | |
| --- | --- |
| MODEL NO | M3060 A + |
|  Grinding Capacity : L X W X H | 600x300x300mm |
|  Longitudinal table travel | 620 mm |
|  Cross table travel | 325 mm |
|  Max.distance from the spindle center to the worktable surface | 400 mm |
|  Safety load to bench (in max) | 150 kg |
|  Table size | 600 x 300 mm |
|  T- solt | 14 x 1 mm x no. |
|  Bench speed | 3-23 m/min |
|  Cross auto feed | 0.02mm/div |
|  Cross rapid feed | 0.6 – 10 mm |
|  Cross handwheel |  – |
|  Grinding wheel size (D X W X d) | 200x16x32 mm |
|  spindle speed | 2850r/min |
|  Max.movement of vertical mechanism | 400 mm |
|  Vertical fine adjustment revolution | 0.15 mm |
|  Vertical per fine adjustment graduation | 0.002 mm |
|  spindle motor | 1.5 kw |
|  Overall dimensions | 1870 x 1200 x 1840 mm |
Innovation with a Purpose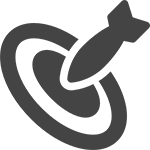 Installation & Start-Up:-
Our Service technician ensure a fast and smooth installation and start up of your machine with top quality and to your complete satisfaction. Our Installation managers can gladly advise you in a timely manner about preparations for the installation.
Technical Support:-
Our service office is ready to advise you on any questions about your machine. Remote service gives us the ability to make a direct connections between your machine and our consultants. Remote diagnostics allows us to correct errors fast, reducing downtime.
You can speak to our service technician 24 x 7 on mobile as well as land lines avail on day time.
We track every request in our service information system, which shows us the entire history of your machine. The transparency leads to unambiguous diagnoses and fast responses times.
Annual Maintenance Contract
We also Offer AMC at 10% of the Machine value include 2 free service on your floor. You can contact us anytime for any complain from anywhere.
– Compact structure, and easy operate – Wheel of the vertical mechanism used rapid movement – Vertical adjust, accurate control of the amount of feed – Worktable longitudinal movement is supported by hydraulic system, it's light and flexible – Worktable cross movement can work automatically or manually
DMTG Company overview :-
We are here to Help you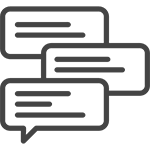 1) What will be warranty period of this surface grinder machine ?
A:Generally Suppliers of the Surface Grinder Machines are providing only one year warranty period in the lathe machine. And it is not the proper return according to your investment. While We are providing 3 years warranty in our products. If there any parts damaged in your machine than we also provides free parts service in warranty period by fastest courier service for One year.
2) How Many types of Surface Grinder Machines are available in the Market?
A:
Manual Surface grinder Machine
Hydraulic Surface Grinder Machine
3) How many popular models are available for the Surface grinder Machine?
A :
1) 200 x 450 MM
2) 250 x 450 MM
3) 300 x 450 MM
4) 250 x 600 MM
5) 300 x 600 MM
6) 600 X 300 MM
7) 500 X 250 MM
8) 450 X 230 MM
4) Which accessories I Should buy with Surface grinder Machine?
A :
1) Diamond Tools
2) Electrical Coolant Pump
3) Magnetic Chuck
4) Work Light
5) Do you accept Domestic LC ?
A: Yes, accept domestic LC for 60 days on credit. Generally our 75 % customers are purchasing Machine from us with 60 days Credit through a Simple Process of LC. When the Seller is Unknown or New to the Buyer, Letter of Credit is one good Alternative to do the Business with Such New Seller Because Buyer can Avoid Risk by such Letter. Letter of Credit is one Additional Benefit to the Buyer by which they can protect Loss against Goods and Finance Also.The buyer can build safeguards into the letter of credit, including inspection of the goods and quality control, and set production and delivery times.